Announcements
Updated October 2004
DISCSTOCK 2004 was September 18th 2004. We had the musical sounds of Bad Mojo and the Kung Fu Hippies!
www.BadMojoJams.com www.KungFuHippies.com
Thanks to all the new players that came out.

RESULTS OF DISCSTOCK 2004 ARE UP!! click here...




Discstock 2 was Saturday September 21st 2002 !!! Thanks to all who came, we had a great turnout! We had 26 people participate. Cash prizes were be awarded. We had the bands Kung Fu Hippies and The White Iron Band. They rocked!! There was also camping. For tournament results RESULTS OF DISCSTOCK 2002 ARE UP!! click here...

Any questions please e-mail jason@bobbleheaddolls.com

Click HERE for directions to Sumac Hills





The first annual Sumac Hills Discstock was Saturday June 30th 2001. Thanks to all who came out!! We had 22 people play in the Random Doubles Disc Golf Tournament. We had two bands later on including The Five Corners Bar houseband: the One Eyed Jacks and the bluegrass band: the Barking Frogs

Despite the rain the show did go on!

RESULTS OF DISCSTOCK 2001 ARE UP!! click here...

Show Location on Map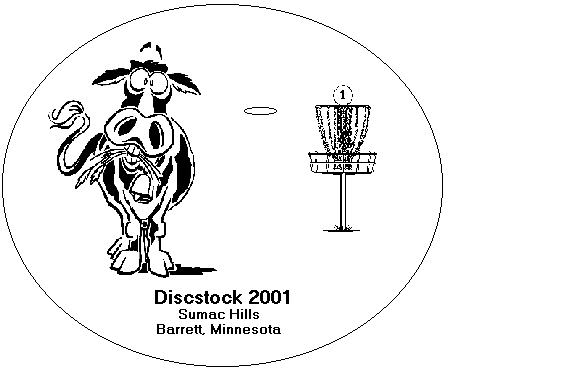 You can make any size donation to the course or SPONSOR a HOLE for $40.00. With each hole sponsorship we will be able to add one new chain target!! You can use a credit card or Paypal account online:

You can also send in your donation by mail to:
Jason Ray
P.O.Box 825
Annandale,MN
55302

For any questions e-mail:
jason@bobbleheaddolls.com

It would be greatly appreciated!!!